Ada County hit another record low for inventory in December 2017, with just 1,391 homes for sale — a 6.6% drop from December 2016. While we've discussed the lack of inventory at length in our previous market reports, a new twist on the inventory shortage showed up in the December 2017 numbers…
There were 317 more new homes for sale in Ada County in December 2017 than existing homes. The actual numbers reported for Ada County were 854 new homes, compared to 537 existing homes on the market in December 2017.
Looking back at the year, there were five months that this happened, but December 2017 had the largest spread. (We saw this once in December 2016, but never before then in our ten-year data set.)
As reported by the National Association of REALTORS® (NAR), we need builders to bring more product online to pull us out of our local – and nationwide – inventory shortage, so an increase in new construction is welcomed.
But some question if this strategy could lead to another wave of overbuilding like we saw in the mid-2000s. At that time, new construction was more speculative, which led to more new houses than there was demand. Today's new construction inventory levels are much more in line with buyer demand for new homes, which has increased with the Boise region's population growth.
The Months Supply of Inventory figures for new construction in Ada County over the past 4-5 years indicate a general balance between supply and buyer demand. In December 2017, the months supply of new homes was at 4.1 months. A balanced market—not favoring buyers or sellers—is typically between 4-6 months of supply.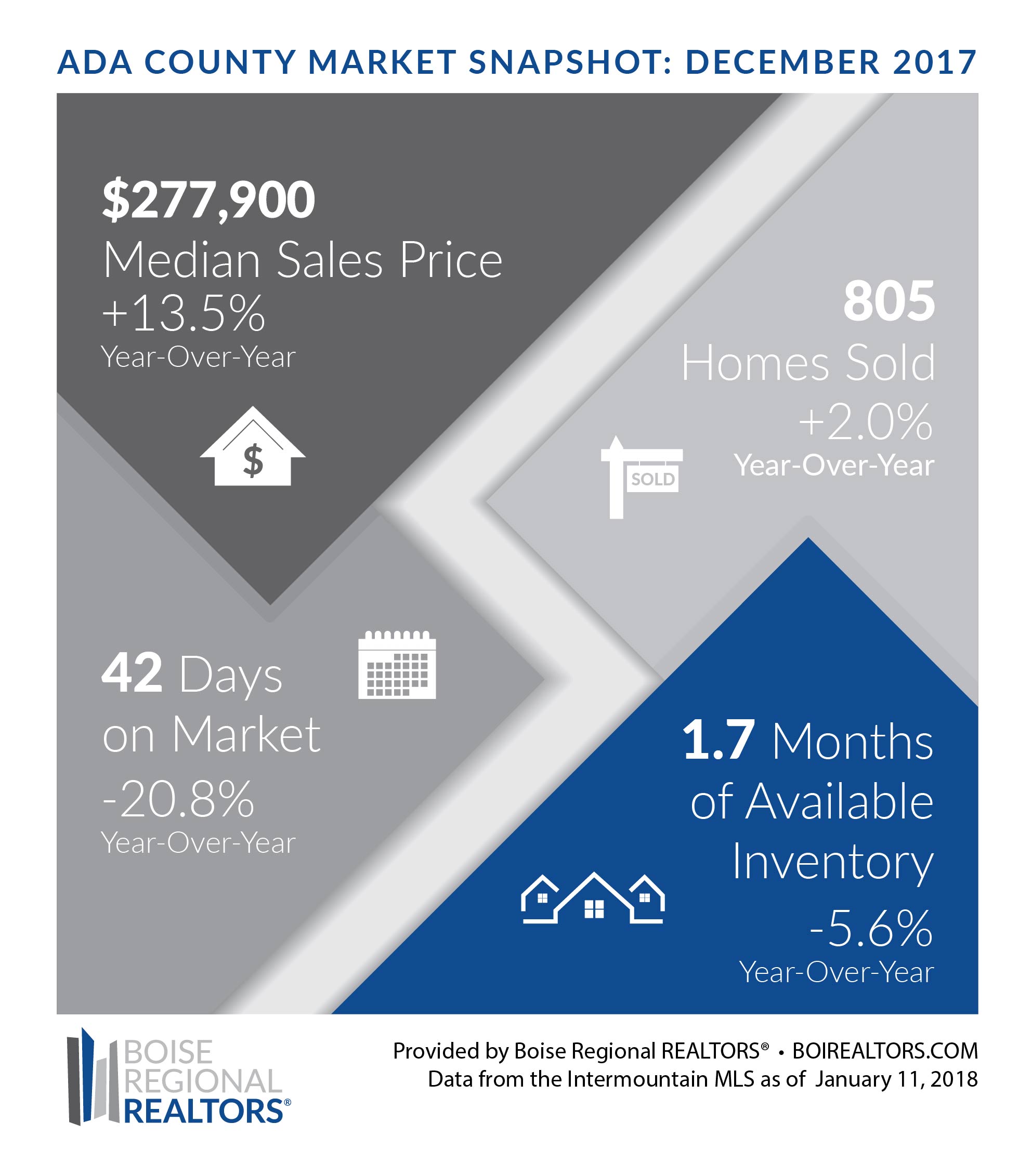 by Breanna Vanstrom ·http://boirealtors.com/new-construction-homes-available-existing-ada-county/