HAHA…isn't that a funny word…CLOFFICE! We had this space in our home at the end of the hall that was our laundry closet (washer and dryer). When we remodeled 🔨 our home, we moved the washer and dryer, had this empty space so we added some storage, and a desk for the girls to do their homework at.
When the pandemic hit, we moved the desk into my office so that the girls could work in the same room and have more space. As you can see in the picture, over time, the closet ran into a bomb…Thank goodness there were doors to cover up the mess.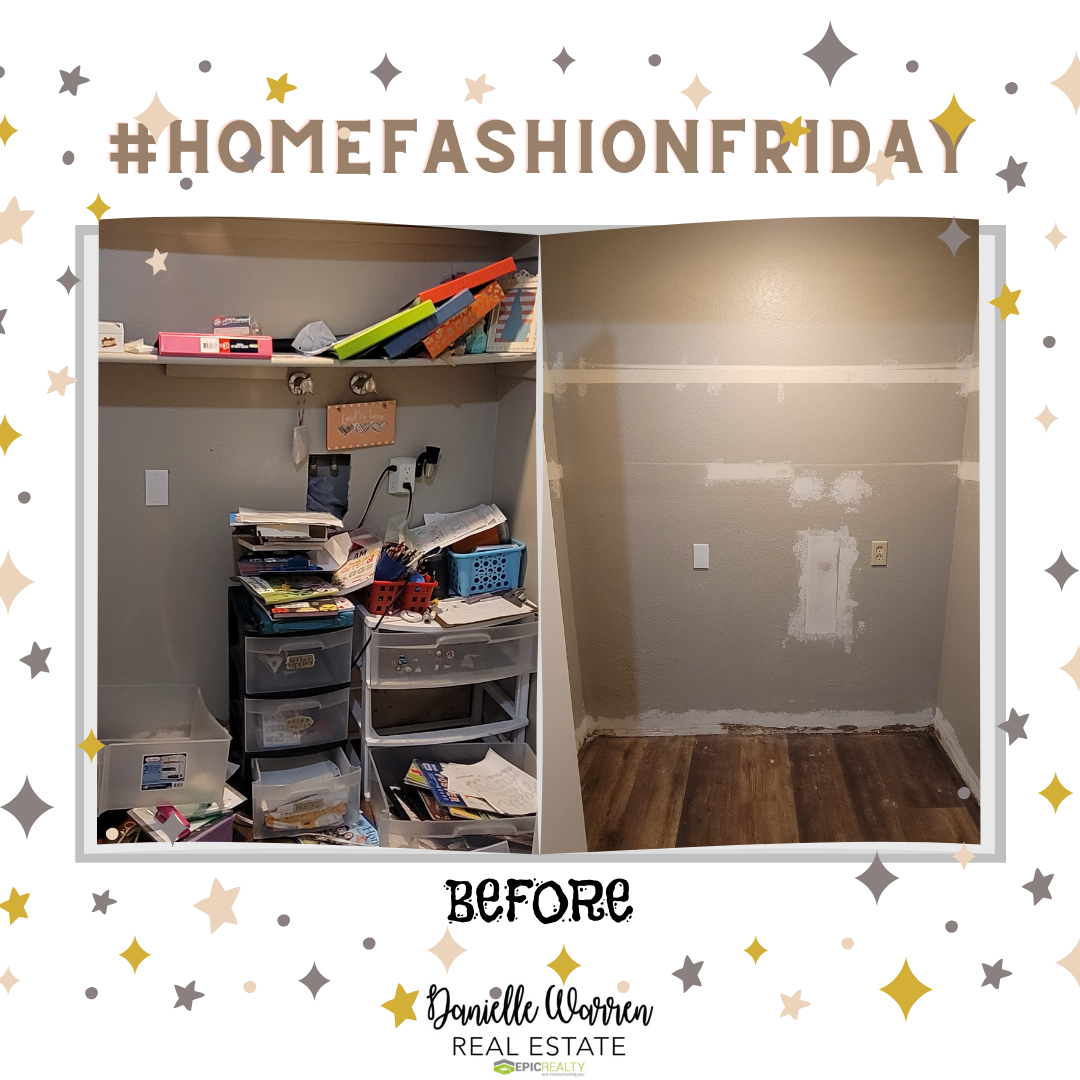 I was tired of this and wanted it to be an organized functional space. Enter the Cloffice! 🎉
REMOVE ALL THE STUFF
ORGANIZE AND PERGE
DRYWALL LARGE HOLES
REPAIR WALL
NEW ELECTRICAL OUTLET
PAINT SIDE WALLS, CEILING, AND TRIM-BRIGHT WHITE
PAINT MAIN WALL-COLONY ROSE-WALMART
PURCHASE BOOKSHELF-WALMART
SPRAY PAINT DESK GOLD-WALMART
COVER DESKTOP WITH CONTACT PAPER-WALMART
PURCHASE OCTAGON SHELF-MARSHALL'S
PURCHASE STOOL-ROSS
CANVAS PAINTINGS IN THE FRAMES BY GRACIE AND PRESLEY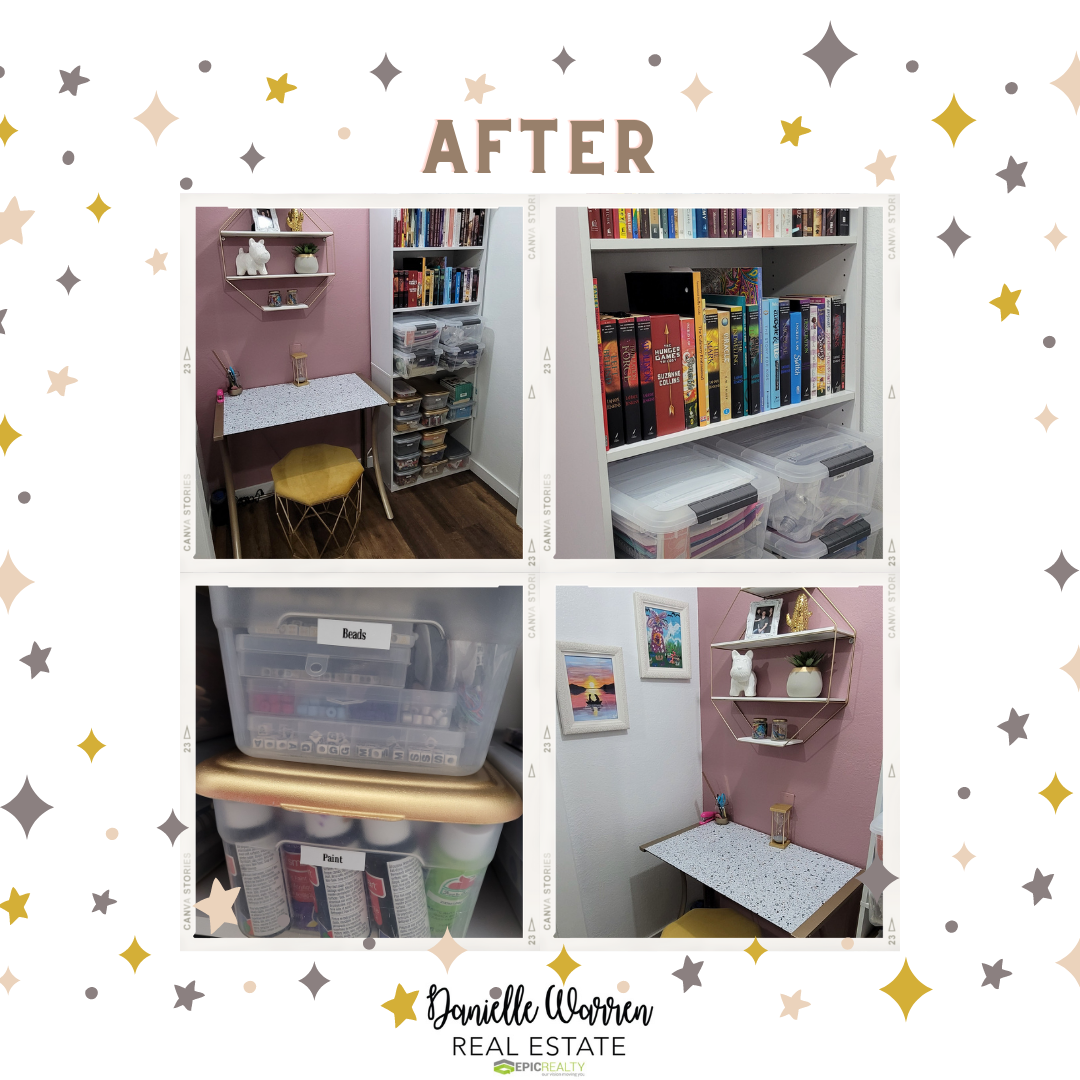 ➡️What do you think? Are there small spaces in your house, that you could transform and make a huge difference?